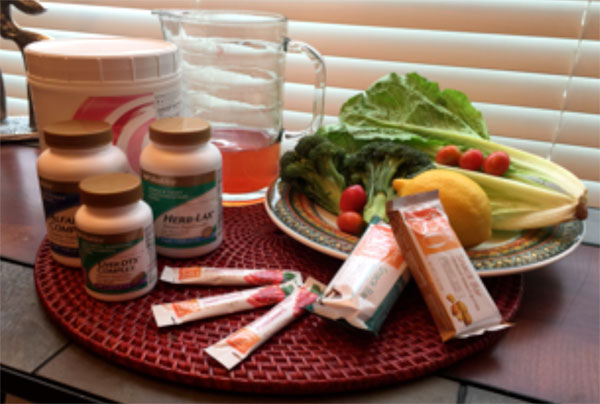 A 5-Day Reset program with potent Shaklee products including energizing tea, cleansing supplements, snack bars, and the Life Plan shake in the flavor of your choice.
5-Day Reset Plan with Joan Lubar
This 5-day Reset plan is customized with potent Shaklee products to produce maximum results for resetting your system using the products and an easy-to-follow menu plan detailed in the
5-day Reset
. Each 5-day Reset package includes the following products:
Energy Tea - 28 Servings
Cleansing Supplements:

Alfalfa
Liver DTX
Herb Lax

Snack Bars
Smoothie of your choice - 15 Servings
The Vitalizer is an optional recommendation. Learn more about the
Vitalizer
and purchase
here
.